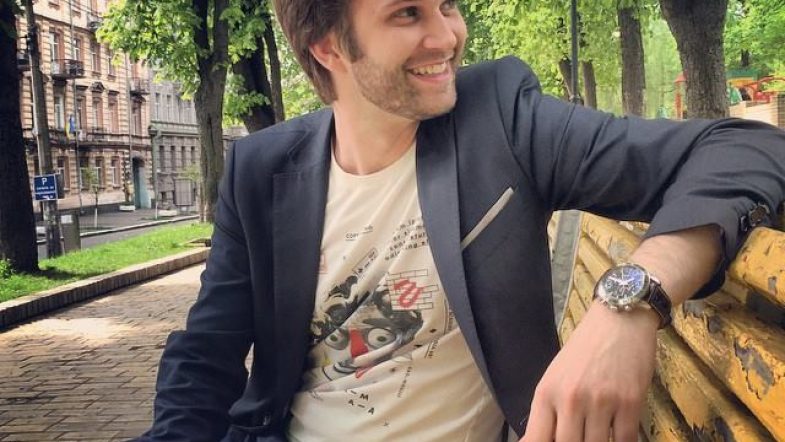 Behind the Beats: STBB#439 Kris van Huystee
August 26, 2015

464 Views
Waddup Beat Cabezas. Better late than never with a report from the Stones Throw Beat Battles, with battle winner Kris van Huystee here to tell us how his winning track came about.
The STBB is a weekly beat battle, where anywhere from 50 to 100+ participants from all over the world, are provided a sample to flip/chop/edit/screw, and make a beat out of it within just a few days. All the participants then cast out a vote, and the winner picks the samples for the next round. We provide a weekly report and an interview with the battle winner.
Samplepack: (provided by Ny Odus)
The main sample: Chick Corea – Return to Forever – consistently won't upload. Sorry.
Rules:
YOU HAVE TO USE THE SAMPLES… at least one.
The challenge this week is I wanna hear some experiments with rhythm. No quantized bullshit. Make it human and push some limits. Challenge the groove and soul you know so well. This week we're on some other shit. Sample some jazz drum solos or something. Nobody I'd rather hear put together some out shit than you all.
You must use one of the two chick corea samples in there. The max roach solos are just a little added bonus for some inspiration.
Bonus if you add a sample of some interesting conversation or something in there. Make us think.
• One beat per person
• Flip the chosen sample any way you want
• Outside drums and bass are allowed
• Outside Keys and Synths are good
• No A Cappellas
• Vocal samples/skits are allowed
• Cuts/scratches are permitted
• Don't post external links unless they are in the comments section of your own beats
• Only post beats for the battle to the Soundcloud group – others will be deleted
The Winnner
Interview with the battle winner,
Can you shortly introduce yourself?
KVH: My name is Kris van Huystee. I've been making beats on and off for 10 years.
What Equipment or software (DAW, VST's etc) did you use on this track?
KVH: Macbook Air, Ableton Live, Reason, MPC Studio, Fender Jazz Bass.
What was your idea for this track?
KVH: I started the song one Saturday evening in my flat. I always kick things off by giving each provided sample a full listen, two of which were Chick Corea joints (one solo piano, and another with Return To Forever), and the remaining a Max Roach drum solo. I immediately new I would primarily use the Return To Forever joint, as the intro sounds somewhat similar to bass harmonic overtones. I decided then that I was going to bust out the Fender Jazz Bass for this one.
How long have you been playing bassguitar for
KVH: I've been playing bass guitar on and off for 12 years.
How did you make use of the samples?
KVH: I time stretched and chopped up the intro of the Return to Forever joint, and played around with it on the MPC until I found a loop. Then I layered it with overtones from my bass guitar. At around 00:24 of the track Chick starts playing a line, I learned the line on the bass guitar and slowed it down to create a bass line that I repeated throughout the entire track, I layered it with some low string sounds from Reason. I found a few naked notes in the piano solo sample and used them here and there throughout the song. As far as the drum solo sample, I chopped up some random sections and played them on the MPC for some additional percussion.
How did you go about the drumwork?
KVH: I initially put in an hour of work at my flat on Saturday evening, finishing the basic skeleton of the track with the bass guitar and the kick and snare pattern down. It was at a stage were it could go either way as far as its energy level, I usually make chill music, but there was room to go hard on this one, and I had originally planned to do so. The next day, I went to visit my girlfriend, and brought my macbook to add the finishing touches to the track. Her son was acting out of control (as most 5-year-olds usually do). So I decided I would go chill with this one to counter the wild energy in the flat. By the time he calmed down they went for a nap and I got busy.
The kick and the snares came from a 9th Wonder drum kit collection, and I layered them with some kits I had retrieved from some old USSR vinyls. The hats are actually just me beat boxing into my macbook mic, I put some distortion on the track, cut out the lows, and frequency shifted it down a bit. I also added some shakers here and there that I drew with Reason. The entire song is filled with textures that I pulled from ASMR videos. There is a rainstick sound that really shines towards the end. I finished off the drums and percussion with some wind chime samples I had chopped up a while back, they're hardly noticeable throughout the track.
Is there something more about the track you want us to know?
KVH: I had originally ended the track by cutting out everything and fading out the bass and the strings. While listening to it in my taxi ride back home, a nice little line came to me. I got home and plugged my Fender in and recorded it in a take, it's rather rough with a lot of pops and distortion due to a loose input jack, I just left them, I like mistakes.
Your last name is Dutch or Flemmish.. you hail from there?
KVH: Dutch. I'm from the States, currently living in Kyiv, Ukraine.
Ah, that explains it I had been wondering about your fluent english…
Thank you Kris. Love the storyline you worked in btw!
Check out Kris vanHuystees music on Soundcloud
Other STBB#439 beats worth checking out: