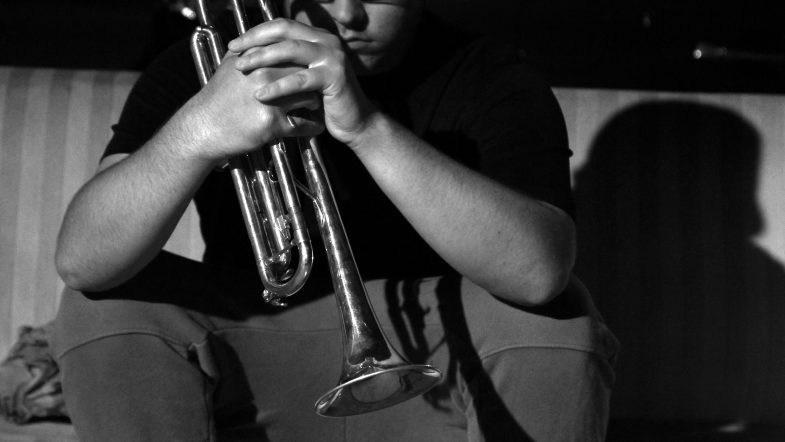 Behind the Beats: STBB#438 Ny Odus
August 11, 2015

327 Views
How it do Beatbros! Back again with a report from the Stones Throw Beat Battles, with battle winner Ny Odus is here to answer some questions on his winning track.
The STBB is a weekly beat battle, where anywhere from 50 to 100+ participants from all over the world, are provided a sample to flip/chop/edit/screw, and make a beat out of it within just a few days. All the participants then cast out a vote, and the winner picks the samples for the next round. We provide a weekly report and an interview with the battle winner.
Samplepack: (provided by WhoIsHe?)
Rules:
Production rules :
1. :30 Seconds minimum of live soloing/IMPROVISATION
2. outside drums – allowed
3. keys/synths (VST) – allowed (SYNTH SOLO)
4. acapella/skits – (FREESTYLE) CAN ONLY BE YOU RAPPING/SPITTING
5. cuts/scratches – allowed
SPECIAL RULE:
YOUR BEAT MUST FEATURE YOURSELF OR ONE OF YOUR FRIENDS IMPROVSING/SOLOING for a minimum of :30 seconds on some type of instrument
The Winnner
Interview with the battle winner,
Hey Ny.. congratulations on your first win!
Ny: Thanks! I appreciate it.
Can you shortly introduce yourself?
Ny: Yee, I'm the Producer, trumpet player, singer, writer, thing maker called Ny Odus. From St. Louis originally, currently rooted in Los Angeles.
I figure you had trumpet lessons, judging on your level?
Ny: I had ten years of instruction.
What Equipment or software (DAW, VST's etc) did you use on this track?
Ny: This one was all done on Ableton. The bass was NI Monark, the keys were NI Scarbee Vintage Keys Mark I. Trumpet.
What was your idea for this track?
Ny: I started by looping up the sample, using it to develop all the other elements of the piece.
How did you make use of those samples?
Ny: I looped that stepkids sample up and cut out all but that upper layer. Then I used that as the melody line to develope some chords that complimented well, and challenge it a little harmonically to add some new context to it.
How did you go about the drumwork?
Ny: I just looped up the Bernard Purdie break from Changes.
Is there something more about the track you want us to know?
Ny: yee, Trumpets all 1 take improv off the dome shit. 0% quantized. 100% human. Glad you all enjoyed. 65ETICA. Be well.
What is 65ETICA?
Ny: Yeaa bro for sure / Eticas an ill brand im doin a line of "FUCK YOUR QUANTIZE" Shirts with / They got ill shit comin out. Always tryna rep
that's dope!… Okay Ny thanks for talking with me!
Ny: Thanks again man.
Best,
Ny
pz bro!
Check out Ny Odus' music on Soundcloud
65ETICA>COM
Other STBB#438 beats worth checking out:
>