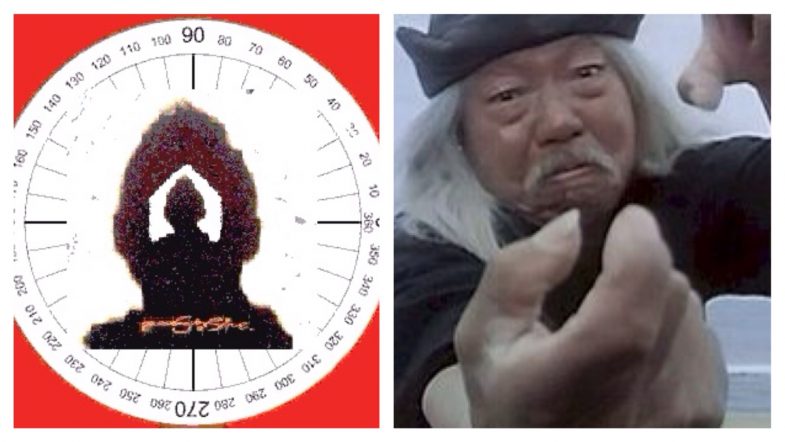 Behind the Beats: STBB#392 – JoaGymshoe & DrunkenMaster2
September 22, 2014

256 Views
We're a little late with this week's interview, since we're one battle behind, but with two winners – it's double the fun! JoaGymshoe & DrunkenMaster2 won the Stones Throw Beat Battle on a tie, and tell us a bit more about their winning tracks.
The STBB is a weekly beat battle, where anywhere from 50 to 100+ participants from all over the world, are provided a sample to flip/chop/edit/screw, and make a beat out of it within just a few days. All the participants then cast out a vote, and the winner picks the samples for the next round. We provide a weekly report and an interview with the battle winner.
Original Samplepack: (provided by Scottie Royal)

(The Cat's Hypeman, Hubert Laws, Steve Miller, James Bond Soundtrack, Pete Fountain, Jimmy 'The Cat' Smith)
Special Rules:
Use at least two samples
Outside anything allowed.
Use an interview (audio or type-to-text I don't care), song (remix that shit) or anything really in your beat (or something in your title/artwork) of something that has inspired your music. Maybe there's someone who made you want to make beats, or the first song you remember having on repeat for days on end, anything really. Or maybe it's something unrelated to music at all (movie, book, tv show), that just inspires you to create, because plenty of times that's where my creativity has come from.
The Winnners
Hi again, much congratulations the win! 🙂
Can you shortly introduce yourselves?
JoaGymshoe: Hi, my name is JoaGymshoe. I live in the south of Rotterdam in The Netherlands.
I'm a Rapper turned beatmaker.
Been Rappin' for about 22 years and beatmaking for 12… occasionally singing 😉
DrunkenMaster2: Yo! My name is DrunkenMaster2, from Tel-Aviv, Israel. Been doing music production for around 2 years.
What Equipment or software (DAW, VST's etc) did u use on this track?
JoaGymshoe: I use Cool Edit Pro 2.1 for chopping.. but also for reversing, stretching etc. whenever I already get an idea for that during the chopping process
Creating the beat I do in Reason 4 which has software versions of samplers, drumcomputers, synths etc. in it
I export the stems to Cubase 5 which I use for recording vocals, effects and mixing.
You can Imagine I have all sorts of halfproducts in Reason. Sometimes I make a whole track in Reason and export that. Other times I make a loop export that and start manipulating that in Cubase… And everything inbetween.
I go back and forth too.
And then there's the midi keyboard I found in the thrash which I sometimes use for tapping in the drums.
Not so much for playing chords n stuff.
DrunkenMaster2: I'm using Ableton Live 9 + VSTs (Fabfilter Eq and Limiter, PSP Vintage Warmer), Mini Mpk keyboard, and the recent addition to my arsenal – SP-404SX
What was your approach to get started?
JoaGymshoe: To make a cool track which I can rap on …As the rule was make use of some sort of vocals/cuts on the topic: "what inspired you to do music"
DrunkenMaster2: The special rule for that week was to relate in the beat to something that inspired us in our music. That was an opportunity for me to dedicate the beat a big inspiration of mine – Dibia$e. I approached the samples with that in mind – looking for parts that would sound more like D's beats and thinking how he would flip it.
As with all my beats, I started off with the sample, picking the interesting parts, chopping it to midi, and then playing around with the chops. I usually end up with many different variations of the flip. Pitch and speed are also parameters I play with.
In this case I focused on the second more funky sample (by Hubert Laws') which sounded suitable for a Dibia$e-llamaville-style beat. Once I had the basic melodic foundations, I've added the drums, making sure sounded right.
Additional tracks on this beat – another chops track (more on that below), bass (Ableton Operator), warm brass track (subtle single note which you can occasionally hear), special effects samples (arcade sounds), and a track for vocal skits.
When the basic beat was completed (is it ever?) I've ran it through the SP-404SX, adding mutes, effects and the SP compression. Then back on the DAW, added the vocals and the final mastering.
Unlike some other quicker cats on the STMB board, I'm not that experienced, so this process takes many hours.
How did you make use of the sample?
JoaGymshoe: Well, I immediately fell in love with a two bar multiple horn section that swelled up…
A pretty obvious choice but I tend to go for those catchy emo sounds as I call'em.
Coz I usually rap on my entries and I thrive on sounds that affect me emotionally to draw the lyrics out of me.
Then I wanted another sound for variation that could carry/pull the track along..
So I came up with that glitchy synths sound peeps seemed to really like. I used that on the monophonic 373 Scratch that glitch beat too.. I knew of it then but learned how to use it properly coz of the necessity on that beat.
How it works: In Reason there's a sample start knob… so I choose a sound I like with some variation in it. Put it in the sequencer for a couple of bars divided in little notes.
So every count divided in say 16… Then as the track plays, record while turning the the sample start button and the sound will move 'stutteringly/glitchingly' up and down. Depending on what sort of sound you choose of course.
You can also use this to elongate a single not into a long one… using portamento you can smooth it out more.
I made three distinct parts: a Verses a chorus' and hooks
For the chorus I chopped a synth from the samples and let that play forward and backwards continuously.
DrunkenMaster2: I've used only the second sample (out of 6 provided). Using the first part of it – where the strings are building tension – as the basic melody for the beat, pitching and slowing it down by an octave.
Another track contained small chops of the funky guitar and flute at normal pitch, played on top of the main melody. This one also had occasional chops played with some ping-pong delay.
How did you go about the drumwork?
JoaGymshoe: Started out with a Techno kit for the drums…coz of the all the synhts in the track so far… thought it sounded cool myself but luckily I have some peers whom I can consult for some feedback every now and and one said that that very digital sounding basskick just didn't fit the vibe and the drums all sounded flat, especially the claps.
I'm complacent sometimes but I know I have to always layer those drums..which I did
This time I made the beat in the Redrum drum sequencer btw… put them into the Reason main sequencer as different tracks and moved the about a little with the regroove mixer till I got the swing I liked
DrunkenMaster2: That's funny, since this is the only beat so far where I've used a drum break and not individual drums samples. I've chopped the break and rearranged it, mostly to give it some more swing. I then manipulated it – gating, crushing and heavily compressing it.
Once I had a 4 bars loop, I've added some variations to it. The beat also include variations on the gate threshold which make the drums sound either more dense or sparse. There's also a second percussion track with more hihats.
Drums work was done by manual editing (as opposed to playing it live). I do that on some of my beats.
Are there any insteresting aspects of the track that you would like to share?
JoaGymshoe: Well.. when I read about the "inspire" rule I just knew I could deliver on this… started out writing, what I usually do simultaneously to making the beat (works well to implement interaction between the lyrics an the beat). But then recalled I wrote lyrics on a beat I did myself six or seven years ago about my love for HipHop. The beat I did back then I never found good enough to release and I had been saving these lyrics for the the right occasion or beat to come along. So I wrote a (intro/middle/outro)hook and a chorus around it to make it a coherent story and presto!…
I would like to thanks the guys that give me feedback on a regular basis.. they really helped me raise my level..I appreciate it.
Big shout out to DurnkenMaster2, the co-winner of this week…and of course the rest of the STBB community for all the fun and adventures.. keep up the good work!
Peazy J
DrunkenMaster2: I've tried to use as many of Dibia$e's signature sounds and style as I could, including 80's arcade sounds, the SP effects and the famous "D mthrfckr, D!" sample. He's also using some evil laughter signature on many of his beats but I could not find it anywhere. Eventually, I settled for the million-dollar-man Ted Dibiase's laughter which I think serves as a nice gesture.
One more thing – I don't like the mix on the final beat. Drums are too squashed, also. I should have dedicated more time for Eq and mix, but it was already 03:00am and I had work tomorrow…
Drunkenmaster2's Ableton session
https://soundcloud.com/drunkenmaster2
https://soundcloud.com/joagymshoe
Other beats worth checking out: