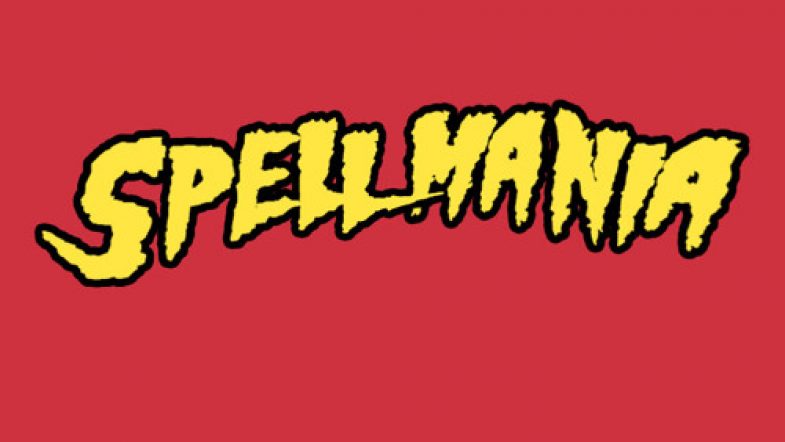 Behind the Beats: STBB#440 SPELLSPELLSPELL
September 8, 2015

769 Views
Hello Beat Kats. A revealing report from the Stones Throw Beat Battles, with battle winner SPELLSPELLSPELL here to tell us a lil' sumthin sumthin about his winning track.
The STBB is a weekly beat battle, where anywhere from 50 to 100+ participants from all over the world, are provided a sample to flip/chop/edit/screw, and make a beat out of it within just a few days. All the participants then cast out a vote, and the winner picks the samples for the next round. We provide a weekly report and an interview with the battle winner.
Samplepack: (provided by Kris van Huystee)
Rules:
I would like to continue off last week's theme. One again there will be no quantization allowed. This time around I am banning the use of the grid, you must play everything live in your own natural rhythm. Also, you may not use a click to help you keep time. For those of you who draw, you may draw but without the grid.
If done properly your beat should have that human quality to it.it should breathe a bit. If placed on a grid, it should expand and contract slightly here and there. None of us have perfect time, use it to your advantage.
One method of getting around the grid is to record yourself beat boxing for a couple of minutes, and using that as your map.
You must use the sample provided, and it must play a noticeable role in your music.
I've only provided one sample, and it's an acapella. Chop it up and do what you want with it. It provides much freedom for your instrumentation.
(lately I've been sampling a lot of ASMR videos for textures. If you've never checked those out I recommend doing so on YouTube.
• One beat per person
• Flip the chosen sample
• Outside drums and bass are allowed
• Outside Keys and Synths are allowed
• Outside samples are allowed
• Vocal samples/skits are allowed
• Cuts/scratches are allowed
• Don't post external links unless they are in the comments section of your own beats
• Only post beats for the battle to the Soundcloud group – others will be deleted
The Winnner
Interview with the battle winner,
Congrats Spell. How manieth entry was this?
Spell: 14th.
I took a look at your website.. cool stuff!.. Can I safely assume you like wrestling?
Spell: Ye, I do.
Nice, I have vivid memories of watching the Hulk Hogan as a kid.
But back on the beat matter.. I'm a big fan of Kenzie.. you know her?
Spell: I know Kenzie, she lives in Australia now though, I've never met her but we have kinda made some stuff together. nothing came out though. She's cool.
Can you tell me which NZ artists you worked with?
Spell: Fuckin heaps. Rizvan probably my favourite though.
Okay. Cool, on to the formal questions
Please introduce yourself a little
Spell: I'm spell from New Zealand. Universal Zulu Nation, Naacals, Ahhliens. I do hiphop shit and watch wrestling.
What Equipment or software (DAW, VST's etc) did you use on this track?
Spell: Acid Pro 6 and a midi keyboard.
What was your idea for this track? (especially with that no gridd rule)
Spell: lol. Fuck that rule. I never follow the rules on these battles. Thats kinda why I havent really entered that much, too much gimmicky rules lol. I get it's supposed to make it more challenging and interesting blah blah blassdhsjdkfg. Ye nah fuck the rules. My approach was take the sample and make a dope beat. Everyone liked my beat this week so thats pretty cool lol.
Ah, right. So I guess this concludes our interview and I now move on to the first runner up! 😉
…How did you make use of the samples?
Spell: Well it was an acapella so it was pretty easy to work some chords around. Play some drums in there chuck a bass line on it. Throw some yeezy lines in there. finish
How did you go about the drumwork?
Spell: Just simple kick hat snare. Drummed it in 2 bars and looped it. Nothing fancy
Is there something more about the track you want us to know?
Spell: Nah not really. Theres nothing special on it. Keys, bass, drums, and the acapella. very simple
Okido, thanks for your cander Spell
Check out SPELLSPELLSPELLS music on Soundcloud
The runner up of STBB#439: