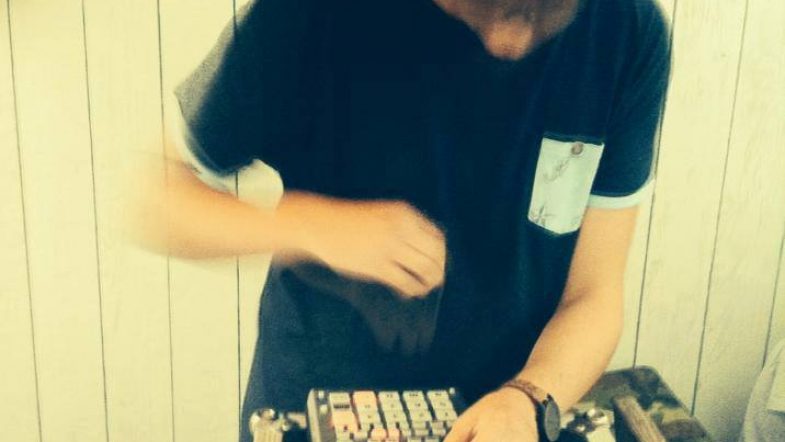 Behind the Beats: STBB#393 – FRIS
September 23, 2014

176 Views
What's up guys?! Back on track with our weekly report of the Stones Throw Beat Battles, with battle winner FRIS joining us for a chat about his track.
The STBB is a weekly beat battle, where anywhere from 50 to 100+ participants from all over the world, are provided a sample to flip/chop/edit/screw, and make a beat out of it within just a few days. All the participants then cast out a vote, and the winner picks the samples for the next round. We provide a weekly report and an interview with the battle winner.
Original Samplepack: (provided by Joa Gymshoe & DrunkenMaster2)
Special Rules:
Use one or more samples from the pack provided
Sample 1 instrument and chop it into (at least ) a two bar pure solo (no beat underneath).
No live instrument solo (on rule 1)
Layering or playing chords with that same sample is allowed
All else is allowed
The Winnner
Interview with the battle winner, FRIS:
Hi FRIS, much congratulations the win! 🙂
Can you shortly introduce yourself?
FRIS: I'm a producer from Antwerp in Belgium called FRIS, which means 'FRESH' in dutch.
What Equipment or software (DAW, VST's etc) did u use on this track?
FRIS: Since a couple of months I'm the proud owner of a 404 and this is my first beat on there. Being used to working in ableton I bounced the loops and effects back and forth between the two. Doing the final recording in audacity and not really caring about the quality since I like the lofi feel. The synths were recorded from the microkorg.
What was your approach to get started?
FRIS: Cruising through the samples I really liked the rattle/clicky sounds. Kinda reminds me of the percussion-heavy flylo tracks. From there on out I made 6 or 7 loops and played around with them. I don't really plan out what I want to do, I just let it happen. The synths were added at the end trying to incorporate the solo-side of the rules.
How did you make use of the sample?
FRIS: Used the clicky part of the sample and some of the vocals at the end of the sample which I pitched up and down.
How did you go about the drumwork?
FRIS: I didn't have my sample library so I used a preset drum in Ableton for the beat.
Are there any insteresting aspects of the track that you would like to share?
FRIS: Most of the time I'm working quite detailed on stuff, laying everything out in ableton. But now on the 404 it's a little sloppier and coincidence gets a bigger share of the action. I will be using this method of working much more in the future!
https://soundcloud.com/frisbeats
Other beats worth checking out: