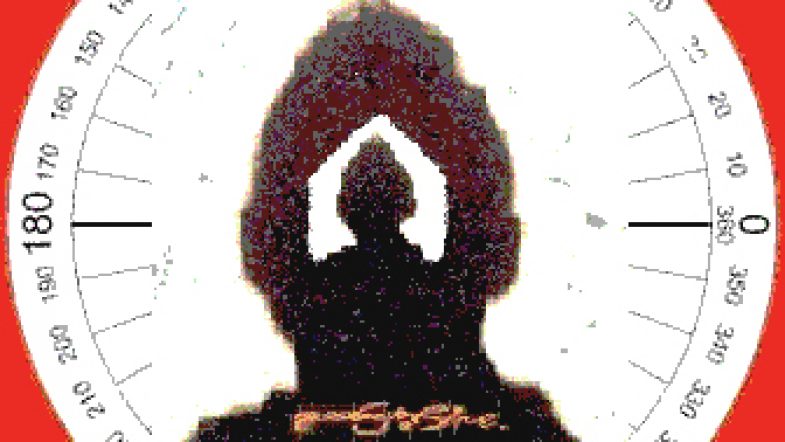 Behind the Beats: STBB#394 – JoaGymshoe
September 30, 2014

140 Views
What's up guys?! Here we are again with our weekly report of the Stones Throw Beat Battles, with battle winner JoaGymshoe joining us for a chat about his track.
The STBB is a weekly beat battle, where anywhere from 50 to 100+ participants from all over the world, are provided a sample to flip/chop/edit/screw, and make a beat out of it within just a few days. All the participants then cast out a vote, and the winner picks the samples for the next round. We provide a weekly report and an interview with the battle winner.
Original Samplepack: (provided by FRIS)
Special Rules:
No outside drums, enough are provided within the samples.
No time limit but try to be creative. DON'T loop the sample 4 bar loop throughout the whole track. Switch it up!
Use/cut the provided rap accapella.
No outside synth's
Special Rule: If you can, get off your computer and on a sampler! -_-
The Winnner
Interview with the battle winner, JoaGymshoe:
Hi again Joa, much congratulations the win! 🙂
Can you shortly introduce yourself?
JoaGymshoe: Hi again! .. JoaGymshoe.. Rotterdam, The Netherlands… Rapper Beatmaker / Beatmaker Rapper…
What Equipment or software (DAW, VST's etc) did u use on this track?
JoaGymshoe: Chop in Cool Edit. Reason for Beatmaking. Export to Cubase for vocal recording and further mixing.
I have a 150 euro Superlux condansator mic. and a little mixer. Casio midi keyboard.
What was your approach to get started?
JoaGymshoe: In the sample choices was a cool eighties disco bit which I immediately took a liking to!
I used this as the basis of my track. Kept the original tempo. made some little chops out of that main sample to recur every now and then throughout the track.
How did you make use of the sample?
JoaGymshoe: I chose two sounds as a basis for when I didn't have the main disco sample playing. A high one and a mid/low one.Just repeat snippits in the right key in accordance to the main sample… I just played two different notes with each.
Made a bass in the Reason synthesizer and also only played two notes with that.
Lately I take more care of really enhancing the space of the sounds but also the depth placement. so tended to that (and proceeded to do that later on in Cubase).
Made the drumpattern (see 5.)
Went back to the samples looking for something to make some variation. Found a fun flute sample. made some variaton at the end every second time it played. I guess you call it sort of a chorus.
I am used to making tracks in structures like that coz I've always been rapping.
Speaking of which. I immediately thought of some lyrics I wrote about a year ago on a disco-ish track I did.
There was another rule saying to use a cut from a provided KRS One acapella so I chopped two phrases that suited that rap.
Exported the whole lot to Cubase and recorded the raps and started mixing. one tip: Eq low out of everything but the bassline. Eq the frequency of your vocals out of your instrumental. I guess that's another tip.
Vocalmix well, usually have a minimum of three tracks. Possibly more tips on panning and mixing those next time 😉
How did you go about the drumwork?
JoaGymshoe: As one of the rules was 'No Outside Samples but bass' I chopped all the drums I could find out of the rest of the samples. There already was a drumbeat in the disco sample I chose so I copied the rythm and added some variations, minding dynamics too (different volumes and lengths of hits). Like I said las time: Always layer the drums. So I layered three drumkicks, three snares and two hihats (there are some single track percs too). Eq-ing them as you layer them is important too. Raising and lowering different frequencies according to the sound you want out of each.
Are there any insteresting aspects of the track that you would like to share?
JoaGymshoe: What I like about the track is that it gets me freakin hyper and in the party mood!… House with a HipHop approach.
Used to be into House and Jungle too back in the day.
What just sprung to mind is that the track still stands without the main sample I used as a basis. The repeat snippets could easily be reaplaced by a synth and the drums by other drums. It's cool to know to be able to make a ( be it simple) track without aid of other premade music.
Thanks again StonesThrowBeatBrothers!
Thank YOU, JoaGymshoe 😉
https://soundcloud.com/joagymshoe
Other beats worth checking out: