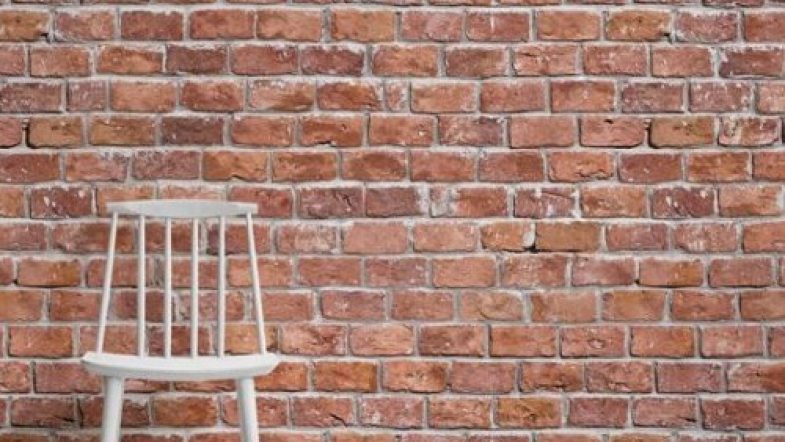 Behind the Beats: STBB#612 – Granny David
December 9, 2018

453 Views
Hi everybody! We are back with our weekly report from the (ex-)Stones Throw Beat Battles. This week, beat battle winners Granny David joins us for a few words. Since the closure of the Stones Throw message board, the beat battles have found a new home at stbbforever.com. Feel free to join!
The STBB is a weekly beat battle, where anywhere from 50 to 100+ participants from all over the world, are provided a sample to flip/chop/edit/screw, and make a beat out of it within just a few days. All the participants then cast out a vote, and the winner picks the samples for the next round. We provide a weekly report and an interview with the battle winner.
The samples:
Alan Feanch – Flowers Country
Mixer Andros II
Antonio Sechi – Transparenza
John Cameron – Liquid Sunshine
Special Rules:
Flip at least one of the provided tracks.
Prominently use some chops/samples that are reversed.
Accapellas allowed, but only if it/they are predominantly played in reverse.
Use of external samples/synths/instruments allowed, but they need to be in line with the theme of this weeks STBB.
No time limit.
One entry per person.
The Winner
Interview with the battle winner, Granny David
Hi Granny David, congratulations the win!
You have a funny name.. how did you come by it? And anything else you want us to know about you, like a short introduction to who's Granny David?
Granny David: I wanted a very non-cool sounding name. My main goal was to have a name which wouldn't be taken too seriously.
I live in Cardiff, UK. I'm 36 years old. I've always had a passion for and addiction to making music. As a child, I would recreate/remix songs in my head.I don't play any instruments but have tried my hand at a few instruments growing up like piano and guitar.
How long have you been doing stbb's? And how has it been going?
Granny David: My first STBB was 593. I've entered every single battle since then, so I haven't missed one since my debut.
Evidently, I've been really enjoying it. I used to make music with no aim, no deadline, no rules, and hardly any listeners. This has now all changed since competing in STBB as there's automatically an audience who will give very productive feedback, which is great for learning and developing. The feedback is very valuable as the people who are judging our work are all knowledgeable and experienced. I've made some great friends and contacts in my short time here.
Yessir!..that's what I'm talking about! How long have you been making beats?
Granny David: 20 years now. I first started on a Playstation game called 'Music' in about 1998, then 'Music 2000' in 1999 (this is when I started working with sampling, as you were able to sample from CD) By 2001 I had a PC and worked with Fruityloops and Cubase. I had an MPC1000 from 2005 til 2009 but since then I've been working with Acid Pro 6.0
Did you use anything else besides Acid Pro 6.o on this track?
Granny David: I ran a few samples through Soundforge for some mastering and effects.
What was your approach to get started with the Reverse the Samples rule in mind?
Granny David: I usually reverse samples anyway just in case they sound dope! So these rules were just right for me and my style.
How did you make use of the sample?
Granny David: Lots of chops, some reversed, some not, all pieced together in quite a sloppy fashion.
How did you go about the drumwork?
Granny David: Did the usual drum programming on Acid Pro and enhanced them slightly for more impact.
The bassline was in the sample chops, so it all kind of fell into place together nicely. I brought up the lows to get the bass sounding fuzzier. (This can sound dope with reversed bass samples)
Anything else you want us to know about.. You, the track, your music or world view..or anything for that matter?
Granny David: My musical influences have varied over the years. I first started listening to Hip Hop in my teens. I've liked things like Organized Konfusion, KMD and MF Doom, Company Flow, Grave Diggaz, De La, Tribe + Native Tongues. I've been heavily into jazz for the past 15 years, since growing up and becoming a man.
Any recent projects/collabs going on?
Granny David: I'm always looking to collaborate with people of all styles of music. I have a few side-projects going at the moment but I have time for lots more. So if there's anyone looking to work on a project with me sometime, drop me a message and let's get to work!
Great to have you on board and thanks for taking the time to this Q and A Granny David.. keep up the dope work!
JoaGymshoe
Check out Granny David's music on Soundcloud
Other beats worth checking out: