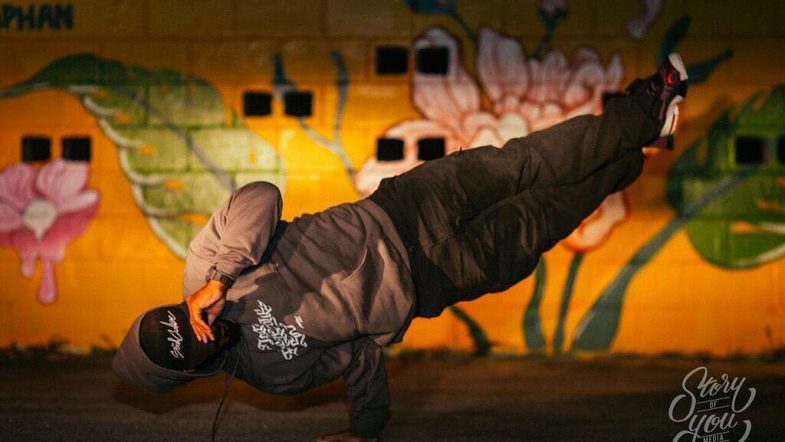 Behind the Beats: STBB#611 – Swoop Man
December 1, 2018

250 Views
Hi everybody! We are back with our weekly report from the (ex-)Stones Throw Beat Battles. This week, beat battle winner Swoop Man join us for a few words. Since the closure of the Stones Throw message board, the beat battles have found a new home at stbbforever.com. Feel free to join!
The STBB is a weekly beat battle, where anywhere from 50 to 100+ participants from all over the world, are provided a sample to flip/chop/edit/screw, and make a beat out of it within just a few days. All the participants then cast out a vote, and the winner picks the samples for the next round. We provide a weekly report and an interview with the battle winner.

Special Rules:
Flip at least one of the provided tracks.
Prominently use at least one instrument sample from the ethnic chops pack.
Accapellas allowed, but only non-English!
Use of external samples/synths/instruments allowed, but should they need to be in line with the theme of this weeks STBB.
No time limit.
One entry per person.
The Winner
Interview with the battle winner, Swoop Man
Hi Swoop Man, congratulations the win!
Can you shortly introduce yourself for our readers? Where are you based? Where does your name come from?
Swoop Man: Greetings. My names is James also know as Swoop-Man in the music realm.
I'm currently based in Orlando, Florida. Swoop-Man originated as a random persona conjured up in the beginning of my music career.
The name represents the action I try to accomplish with my music, which is to "Swoop" the listeners consciousness up to a higher frequency level or dimension.
How did you learn to make beats? Do you play any instruments?
I was first introduced to the notion of making beats by a cat named RayGunz in 2015. He had an app on his phone called Caustic in which I later downloaded and experimented with. That led into later getting Ableton Live, buying an audio interface as well as studio monitors and the rest is history. I've been making beats since 2015 and I currently play no instruments… wait, can the Ableton push be classified as an instrument?
What Equipment or software (DAW, VST's etc) did you use on this track?
Swoop Man: I exclusively use Ableton Live for all of my beatmaking projects. I've tried getting into other DAWS just to change things up a bit but I keep coming back to Ableton. It's tailored best for my creative speed, plus I invested a lot of time into learning the software. The only VST's assisting this challenge was Xpand2.
What was your approach to get started?
Swoop Man: I start with pitching the sample to find the vibe. I then begin to chop and choose certain parts of the sample that catch my ear rhythmically. I play everything out using Ableton Push to capture my essence and swing to the track. I add reverb to fill space and automate to take the sound into the third dimension. This process can stack up to three times before the sound is in it's final form.
How did you flip/make use of the sample?
Swoop Man: I choose the most rhythmically pleasing parts to my ear and compose them in a loose organic way. Rinse and repeat a couple of times and voila', we have a track.
How did you go about the drumwork?
Swoop Man: Sometimes I will find a drum loop so I can start composing right away. Later in the process I will remove the drum loop and play a drum pattern with samples on the Push. Maybe I will keep the high end frequency of the drum loop and mix it in with my Push playing. I almost always play my drums out on the Ableton Push. I believe this is the process I used on this challenge.
Did you stumble upon any difficulties?
All the time. Difficulties in beatmaking for me at least lead to new methods and ideas. Flow like water and swim with the current is what I say in regards to this subject.
Are there any interesting aspects about the track you'd like to share?
Swoop Man: Every track I produce is an experiment or concept developed or tinkered with. This is just an everyday thing for me. Nothing too interesting I would say. 🙂
Any recent projects/collabs going on?
Be on the lookout for some more upbeat stuff. Time to raise those vibrations. Peace, Love and Unity…
Thanks for this opportunity!
Thanks for taking the time for this interview with us, Swoop! We wish you the best of luck with your projects. Good luck with next battle – and hopefully – speak soon!
Check out Swoop Man's music on Soundcloud
Other beats worth checking out: