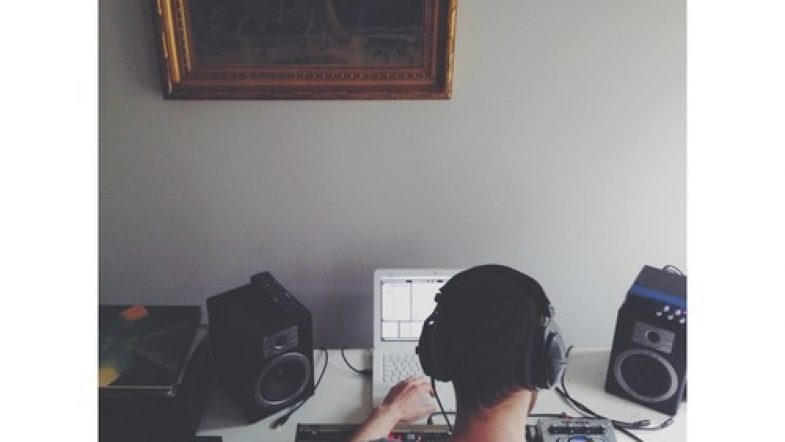 Behind the Beats: STBB#399 – MNSTRMKK
November 5, 2014

406 Views
Back with our weekly report from the Stones Throw Beat Battles, we're welcoming battle winner MNSTRMKK for the third time (!) for a few words about his track.
The STBB is a weekly beat battle, where anywhere from 50 to 100+ participants from all over the world, are provided a sample to flip/chop/edit/screw, and make a beat out of it within just a few days. All the participants then cast out a vote, and the winner picks the samples for the next round. We provide a weekly report and an interview with the battle winner.
Original Samplepack: (provided by Acktron)
Special Rules:
use the sample
do whatever you want with it
drums, bass, all vst's or whatever are always welcome
The sample should be recognizable in your creation
The Winnner
Interview with the battle winner, MNSTRMKK:
Hi man, welcome again! Congratulations the win!
Can you shortly introduce yourself again?
MNSTRMKK: MNSTRMKK, from the city of Turku, Finland.
What Equipment or software (DAW, VST's etc) did u use on this track?
MNSTRMKK: My mainstays: Ableton Live and Roland SP-404. Ain't nothin' changed 😛
What was your approach to get started?
MNSTRMKK: First I thought to myself: holy hell this sample is awesome. Then I started chopping it, and after making one rough draft I started it all over. The second one became the final beat.
How did you make use of the sample?
MNSTRMKK: I took few small bits and composed a simple melody of sorts from those. Nothing too complicated.
How did you go about the drumwork?
MNSTRMKK: Same as always: no quantize, with feeling, sloppy and banging.
Are there any insteresting aspects of the track that you would like to share?
MNSTRMKK: Nothing major. One interesting thing is that the first draft of the beat was very aggressive. But I wanted something more smooth, something that was harder to create out of that particular sample. I think that made it more challenging and fun.
https://soundcloud.com/monsterimakke
Other beats worth checking out (a lot of the best beats have been taken offline):
And so many more…