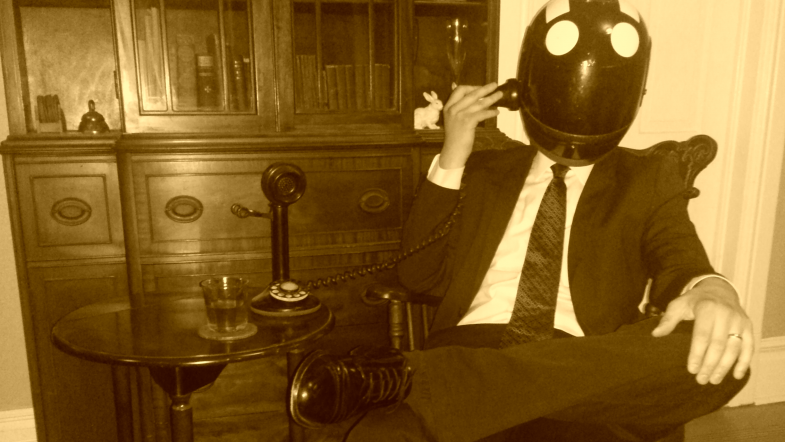 Behind the Beats: STBB#436 Breakmaster Cylinder
Hola cut compadres. Here's another adventurous interview with Stones Throw Beat Battle's elusive.. enigmatic and ever endearing battle #436 winner Breakmaster Cylinder with some quickfire question answering and light infotainment.
The STBB is a weekly beat battle, where anywhere from 50 to 100+ participants from all over the world, are provided a sample to flip/chop/edit/screw, and make a beat out of it within just a few days. All the participants then cast out a vote, and the winner picks the samples for the next round. We provide a weekly report and an interview with the battle winner.
Samplepack: (provided by Julian Convex)
Rules:
Bring that battlething back to the beatbattles!
…
1. Make 3 beats
2. Do what you want! You can use the provided samples and/or your own samples/synths/vst/etc..
3. Try to keep it under 3 minutes
4. No Acapella/Rap
5. Vocalshots & scratches are allowed
6. Deliver your beats!Make a crazy blend between your beats, put some fx, entertain the crowd.
Showreel shit!
7. Upload your beat to the soundcloud page AND this topic!
8. Extrapoints for the guys who use pictures of coconuts for the uploads on soundcloud
The Winnner
So BMC.. first of all congratulations on your umpteenth win!
BMC: Oh, thanks man.
You went from notheen to someteen to umpteen in record timing..
You've been on the board now for what..a year?…
BMC: 16 glorious months. it's been really umpthing.
I ran off for a while but I'mcompletely hooked.
Having fun coming up with crazy rules and themes? 😀 ?
BMC: Yeah if I ever make it to 10, I got a pretty good one for you.
When, seems more likely 😛
BMC: I have all these samples set aside just in case, but I always end up skipping them for something conceptual. maybe I'll start a dropbox folder, we can all compile amazing samples together.
Sweet idea! What was your favorite rule so far?
BMC: STBB #373 MONOPHONIC BEAT RULE I miss this one. it's a good exercise in making every thing matter.
Proud to say I won that one! 😀 .. Still grateful to you for that challenge.
STBB #384 BLAKE SHELTON FLIP WITH A MANDATORY NON-ENGLISH ACAPELLA" This still makes me laugh.
Body flip is sounding good this week. Everybody's right on it.
Care to tell us how you came by your name?
BMC:
O______O
Baby I was born this way.
..it's a sad story.
I'm sorry, I know.. Let's say I didn't know and would ask if I was right in assuming you hail from the Native American Cheyenne tribe gone subversive splinter cell called the Cylinders on your fathers side and your mother came from Germany where she wonthe European breakdance Olympics repeatatively till BreakMoMaMaster status?
BMC: I'd say you're actually not right in assuming that.
Right
Next question: Will you be able to live with the visual image of me dancing around to your track in my livingroom in my boxerbriefs?
BMC: Yeah that's no problem.
Okay, I'll send to you after the interview.
How long have you been making music?.. did you have musical schooling of any kind?
BMC: Always. yes.
May I pry and inquire as to what musical schooling that might've been?
BMC: I mean… you can certainly inquire.
Yes I did phrase the question to be a yes or no answer.. so here it comes..
specifically what musical schooling was that? 😀 😀 😀
BMC: * "It may be that I learned a little Bach when I was lil"
What is your favorite music genre?…musical background?
Like what did little cylinder listen to in highschool?
BMC: little cylinder's cd sleeve:
Squarepusher – go plastic, meatbeat manifesto – actual sounds and voices, wagonchrist – musipal, deftones – around the fur, marilyn manson – antichrist superstar, nin – downward spiral, the beatles – revolver, prodigy – fat of the land.
After that was a period of: the books / mum / polysics / busdriver / fantomas / igorrr …
Basically explains it, huh.
No favorite genre. just like those things that make your brain sing. quality + simplicity or excess.
What Equipment or software (DAW, VST's etc) did you use on this track? Coconuts hooked to electrodes?… or does the hard exterior prevent them from expressing their true inner feelings?
BMC: No vegetable electrodes this time. you're right that the shells are standoffish.
Parts 1 and 3: cubase + massive demo + rave drum kit wav files.
Part 2: breakbeats and some hardware filtering into cubase.
Will you please tell us how you made your winning track?..
Did the coconut sample (song called?) just pop up in your head or did you do some diggin'?
BMC: Part 1 melody was stuck in my head saturday or sunday morning and I wrote it down.
How did you write it down? Do you write notes on paper?
BMC: …Yes.
Plugged it in later. it was originally a harpsichord. rave synth was good though.
I would really like a good harpsichord sound.
Coconut song is "Coconut Woman" by Harry Belafonte. it was the basis for "Coconut Counting Man" on sesame street. C'mon now.
I know Cookie Monster 😉
BMC: I've been holding on to that House of Pain "if you wanna battle bring a shotgun" sample for well over a year now. it's not how i thought i would use it but it was finally the time – thanks Julian.
Can you comple this rhyme by filling in the last line? From memory :p
…If you come to battle bring a shotgun!
But if you do you're a fool, cause I duel to the death
Try'in ta step to me you'll take your last breath
I got the skill, come get your fill…
……………………………………………….
BMC:
* "It may be that I learned a little Bach when I was lil" :p
"I think you know what time it is, it's time to get ill"
"I cooked you this salmon. The secret's the dill"
"Do you believe in destiny? Or is there free will?"
"Bought some new carpets and I hope I don't spill"
"I hear next year Jurassic Park will be a thrill"
"The fifth largest country in the world is….Brazil"
… is pretty certainly not what he says next.
Hihihi
How did you go about the drumwork
BMC: Dragging wav files around on the daw. I observe the grid but sticking to it is a mistake. Actually, I have access to an sp and ran the breakbeat in part 2 through some knob twiddle filter. Hardware really does sound good.
When I write drums I often just import entire folders worth of kicks onto one track and erase the ones that don't sing right.
Or I will take one very long wav file full of different hits and clattering etc, lay it over what I have going and again just erase what doesn't work. unplanned sounds are important. The idea of carving is important.
Wow, okay!.. think I'm a molder myself
So you are part of Person B productions.. making themesongs and scores etc..how's that going for you?
BMC: It's lots of fun. When people want background music, the hardest part for me is keeping things uncomplicated. I'll figure it out.
When people want theme songs, it's interesting to see the back and forth progression from short .wav ideas to a finished track.
It's all like a continuation of our stbb exercises, having to write things to someone else's specifications. another fun thing to figure out.
I don't think i'm being a very interesting interview subject.
Au contraire mon frère, you are interesting by nature
BMC:
O______O
Fin
Breakmaster Cylinders Links:
Bandcamp
Person B Productions

Other STBB#436 beats worth checking out: