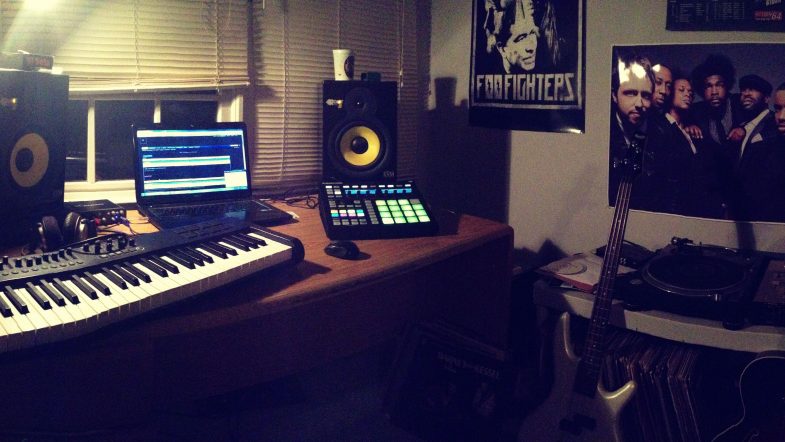 Behind the Beats: STBB#391 – Scottie Royal
September 9, 2014

1041 Views
For the second time in a few weeks, we have Stones Throw Beat Battle winner Scottie Royal joining us to tell us more about his track!
The STBB is a weekly beat battle, where anywhere from 50 to 100+ participants from all over the world, are provided a sample to flip/chop/edit/screw, and make a beat out of it within just a few days. All the participants then cast out a vote, and the winner picks the samples for the next round. We provide a weekly report and an interview with the battle winner.
Original Samplepack: (provided by walkingshoe)

(Moon Dog, Sun Ra, Alice Coltrane, Pharaoh Sanders)
Special Rules:
Try to integrate 2 or more of the samples.
Outside everything is allowed. Go nuts.
Make a song that you would like listening to.
Post it on the forum.
Special Rule: share your post with a friend.
The Winnner
Interview with the battle winner, Scottie Royal:
Hi again, much congratulations the win! 🙂
Can you shortly (re)introduce yourself?
Scottie Royal: Greetings again from Scottie. The Royal is a little homage to my home city Charlotte, which is nicknamed the Queen City. Scott is my birth name.
What Equipment or software (DAW, VST's etc) did u use on this track?
Scottie Royal: Equipment: Maschine MKII and Axiom 61. Software: Maschine 2.0 w/Komplete 9 and Reaper (for mixdown).
What was your approach to get started?
Scottie Royal: I really liked the synth sample, so that is where I started. I chopped it up, added some effects with Guitar Rig 5 (I think just a tape echo, but there might have been some additional reverb too.) After chopping that part up, I found the key and then went on to add the chord progressions with the rhodes. There is a dry rhodes for the intro and verse, but the rhodes on the hook has a tape echo as well.
How did you make use of the sample?
Scottie Royal: As I wrote in the previous answer, mostly just used the synth sample. I did also use some of the horn sample (some old delayerd horns ala Pete Rock.) I also used some brush and hihat parts from one of the samples.
How did you go about the drumwork?
Scottie Royal: Pretty much the way I always do it. Layered some kicks, layered some snares. I usually only layer 3 snares (and maybe a clap/snap on top) and 3 kicks. After that I feel like it's a case of diminishing returns. Also used some of the brush and hihat sounds from the sample as well. No Quantization on the drums (at least for two bars, I didn't play the drums in live for the whole beat).
Are there any insteresting aspects of the track that you would like to share?
Scottie Royal: Nothing too interesting I suppose. I did use rootless chords and some cool diminished chord voicings that I learned about online (dropping the roots and playing the 9th and 11th, and also flat 9th and 11th.).
Check out some of Scottie Royal's projects, available for free on Bandcamp!
Other beats worth checking out: