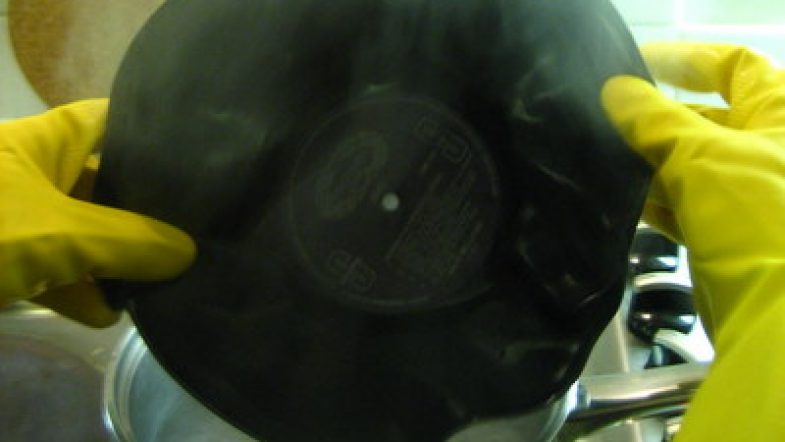 How to cook and steam samples in their own fat
September 4, 2014

889 Views
Left to right, front to back
Sampling or collaging for that matter is much like cooking. You can make a juicy meal by just horizontally flipping something. When i say horizontally, I mean building up a solid loop out of a sample and then professionally repeat it while keeping it interesting. This is the olden craft, a craft unto its own. You can learn plenty about this on the net already.
Bangers like these:
Rakim – When i be on the Mic produced by Dj Premier
The Left – The melody produced by Apollo Brown
The beat itself is kinda repetitive as it should be on this, the emcee provides the leading instrument.
The producer provides the obligatory cuts and scratches were brought in to spice it up.
Although there are a lot of "how to make a beat" tutorials online, I haven't come across one that deals with the layering of one sample on top of itself to achieve a broader aspect of sound.
If you want to experience what different sounds can do when magically combined with each other, then this read is for you.
These tracks could sound like this:
Blockhead – Insomnia Olympics
RJD2 – 1976
Sixfingerz – Origins
What's Cooking
We'll get you cooking in no time. Just follow these steps as a guide rather than trying to copy everything, find your own niche in this.
Look for a good song to sample, something that's good for what you want to do. I recommend taking tracks that start off with intruments only if you're new at this. (Drums can always be filtered, and samples with percussion in can give a nice twist.)
Starting out
Start off with the parts you want to use, they can be situated all over the track you are sampling from. Really look for the right ingredients when you're trying to lay a solid base. Things I do that will do the trick: piano, organ, guitar, horns, sax…
Try and create a new melody with the chops you took from another melody, rather than copying the hitflavour of the original song. Having additional sound in the background of your sample is usually a plus. As it will enhance the full sound.
You can do this by sampling notes individually and making a new pattern out of them. Always try and pitch for what you think is the right tone. If you got it, play it a few times, then play some other songs, then play it again. Be real stern on the quality, if the base is not good enough, save it, but experiment more. If it is finally up to par for you, only then you must continue.
Twerk it
Tweak it to get the best sound off of it, use filters, camels, echo/delay, pitchbending, panning, tremolo,…(whatever sounds good)
Making a base foundation could sound like this. ( Note that i did not change the pitch here as i wanted to use the vocal unpitched later on):
Now pick another part from the sample pitch it 12 or six semitones up or down. Or try and arpeggiate the same sample. Like I did with this one small sample:
In this example I played C4 G4 C5 C4 … If you put some EQ, reverb and some filter on, it will improve texture and sound great!
This is how the two sound together. Notice how one sample is pitched higher than the other. It's recommended that if collage different parts together, you try and get as many aspects of a broader sound. Which means lows/mids/highs, texture (bitcrush, disto..), panning, adding Room etc.
Here's the full track with multiple layers:
Final words
There is much to be gained musically by just experimenting with this method. You might stumble upon unique combinations or epic sounds, lush soundcapes or rough guitar solo's.
I am not a number, I am a human being !
Six signing out