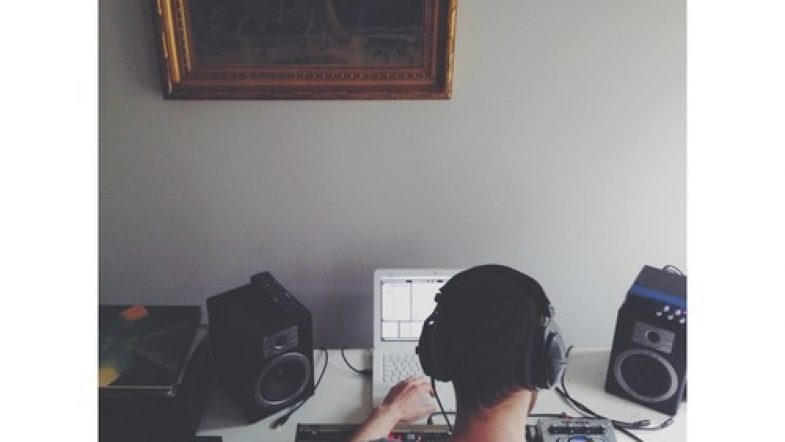 Behind the Beats: STBB#389 – MNSTRMKK
August 23, 2014

321 Views
Fresh after yesterday night's vote, we're back with our weekly interview with the STBB battle winner, MNSTRMKK, who tells us more about his track.
The STBB is a weekly beat battle, where anywhere from 50 to 100+ participants from all over the world, are provided a sample to flip/chop/edit/screw, and make a beat out of it within just a few days. All the participants then cast out a vote, and the winner picks the samples for the next round.
Original Samplepack: (provided by Scottie Royal)
Special Rules:
Outside anything (drums, samples, synths, raps): yes
Be awesome
No time limit, but if rule 2 isn't being followed, I'll probably only give your beat a 2-2:30 minute listen.
Use at least two of the samples
Using the provided vocals or outside vocals include some random backwards message somewhere in your beat, so we can all screw with future generations' minds. It doesn't have to be decipherable, hell it can be so minute that no one will even know it is there. (which may defeat the purpose of this rule, but the fact that a backwards message may or may not be there may be cooler)
Also if I'm listening to 100 beats I want to hear mad variety too
The Winnner
Interview with the battle winner, MNSTRMKK:
Hi man, much congratulations the win!
Can you shortly introduce yourself?
MNSTRMKK: MNSTRMKK, from the city of Turku, Finland. Nice to meet you.
What Equipment or software (DAW, VST's etc) did u use on this track?
MNSTRMKK: I use Ableton Live 9 as a DAW for all my beats. For this particular beat I used Ableton's Analog, Native Instruments Massive, the Microkorg and a bass sound from Native Instruments Kontakt. I also did glitches and stuff with my trusty Roland SP-404.
What was your approach to get started?
MNSTRMKK: The same as always: listen to the samples, pick some stuff from there, chop it up, make a basic drum beat, arrange and tweak.
How did you make use of the sample?
MNSTRMKK: As for the main jazz sample, I just chopped it to pieces that sounded good to me and played out a pattern, no special techniques there 😛 For the reverse "Hey" sound, I wanted it to be very hard to pick out, so I transposed it down to scary monster voice and put it in the background. And for the chorus vocal sample I took a piece of the sample and looped it so that it went to the end of the sample and came back around in reverse. Then I just added reverb and delay to make it sit.
How did you go about the drumwork?
MNSTRMKK: As I always do: I layered some sounds and played the drums out one by one until it sounded nice to me. Also, no quantization was used. I almost never quantize anything.
Are there any insteresting aspects of the track that you would like to share?
MNSTRMKK: Nothing special comes to mind really, except for the fact that I loved this beat because it was so simple to make. You know, some beats seem to make themselves? This was one of those beats. I wish there were more of those!
Thanks for the interest, and keep up the good work with the website!
Thank YOU for your time, and the awesome beats. Keep doing your thing!
Other beats worth checking out: