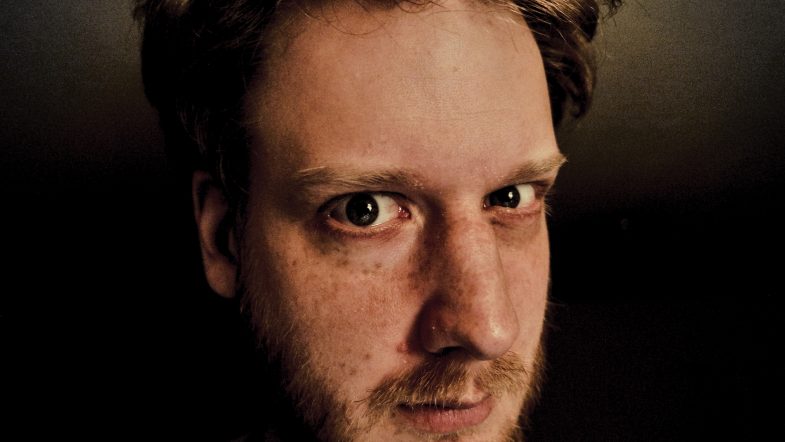 Behind the Beats: STBB#765 – Julian Convex
November 26, 2021

211 Views
Hi all! To celebrate 3 years of stbbforever.com, we're here with a special report from the STBB beat battles, after more than two years. This week, battle winner Julian Convex joins us for a few words about his winning track. Since the closure of the Stones Throw message board, the beat battles have found a new home at stbbforever.com. Feel free to join!
The STBB is a weekly beat battle, where anywhere from 50 to 100+ participants from all over the world, are provided a sample to flip/chop/edit/screw, and make a beat out of it within just a few days. All the participants then cast out a vote, and the winner picks the samples for the next round. We provide a weekly report and an interview with the battle winner.

The Winner
Interview with the battle winner, Julian Convex
Congratulations on the win! Can you shortly introduce yourself for our readers? Where are you based?
Julian Convex: Hi, I'm Julian Convex, producer and engineer for a lot of years. I live in a cute village near Hamburg, Germany.
Where does your name come from?
Julian Convex: My name is a combination of my real first name and the last name of a character from one of my favorite movies "Videodrome". Conaisseurs will know 😛
How did you learn to make beats? Do you play any instruments?
Julian: I got my first own PC in the early 00s. Someone, I don't remember, gave me some CDs with cracked stuff. Among other things, there was an early version of Acid Vegas. This was the starting point for me. This was way before youtube tutorials and co. So I would say I learned to make beats through trial and error. I can play piano at a basic level. But I am a god on the triangle.
What are your musical inspirations
Julian: I'm obviously a big fan of the West Coast and G-Funk sound. But I can find inspiration in many genres. Funk music from every decade makes me happy 🙂
What Equipment or software (DAW, VST's etc) did you use on this track?
Julian: I'm a member of the Ableton gang. I used a lot of plugins also my Mini Moog clone, which I used to play the bassline. This synth rocks!
What was your approach to get started?
Julian: From the beginning, I had this image in my head of nice and chill people dancing in slow motion to celebrate this birthday. It took me several tries. Only on the third try I managed to create a mood that fits the theme.
How did you make use of the sample?
Julian: I looked for pieces that gave me the right feeling for my idea. I used little bits from here and there. Can't remember exactly what I did. Most of the time and energy goes into the arrangement and mixing.
How did you go about the drumwork
Julian: I wanted it to be simple, dancey and bouncy. So, 4 to the floor with a fat ass clap is always a sure shot 🙂
Did you stumble upon any difficulties?
Julian: Yes. Like I said. The first demos were way too aggressive. I didn't want to just make a cool beat. I wanted that feeling of celebration.
Are there any interesting aspects about the track you'd like to share?
Julian: No crazy behind the scenes stuff. I'm sorry.
Any recent projects/collabs going on?
Julian: I'm always involved in many projects at the same time. Mostly as an engineer.
You can follow me on Insta. I post info about current projects there from time to time.
Thanks for taking the time to do this interview with us, and good luck on the next battle!
Check out Julian Convex's music on SoundCloud
Other beats worth checking out: