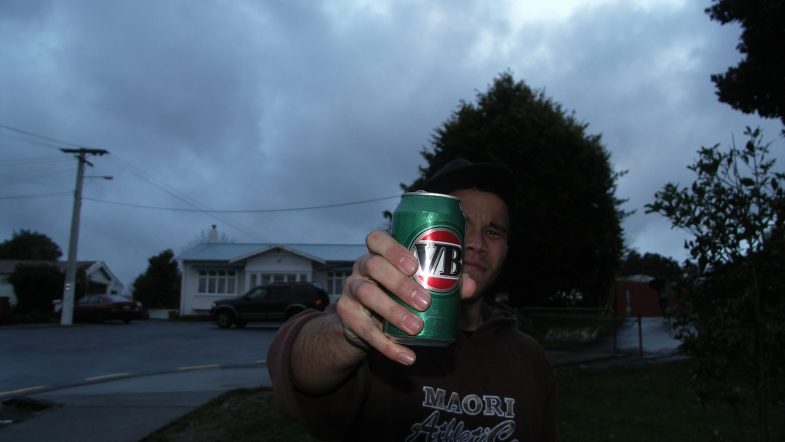 Behind the Beats: STBB#396 – Slanteyez
October 16, 2014

80 Views
Here we are with our weekly report from the Stones Throw Beat Battles, with winner Slanteyez joining us for a little chat about his winning track.
The STBB is a weekly beat battle, where anywhere from 50 to 100+ participants from all over the world, are provided a sample to flip/chop/edit/screw, and make a beat out of it within just a few days. All the participants then cast out a vote, and the winner picks the samples for the next round. We provide a weekly report and an interview with the battle winner.
Original Samplepack: (provided by MNSTRMKK)

Chrono Trigger OST – Mystery of the Forest
Kenny Barron – Ringo Oiwake
Bob Brookmeyer, Tom Harrell & Benny Aronov – In A Sentimental Mood
Final Fantasy VII OST – Buried in Snow
Special Rules:
Use at least one of the provided samples
Time limit: 3 minutes
Outside everything: ALLOWED
The Winnner
Interview with the battle winner, Slanteyez:
Welcome back Slanteyez, congratulations the win!
Can you shortly introduce yourself?
Slanteyez: Hey yo.. Name is slanteyez. Coming from the bustling metropolis of Whangarei, New Zealand. I make music in my spare time for enjoyment and as an outlet for creativity. Seems to work better than sniffing paint or hitting old people with blunt objects.
What Equipment or software (DAW, VST's etc) did u use on this track?
Slanteyez: I use FL Studio for just about everything… this included. the only third party VST used in this project was a dub soundin horn stab from a sampletank library, because it sat nicely with the horns in the sample. Also got a MIDI keyboard to mess round with synths, and a MPD 18 to jam out sliced up samples with.
What was your approach to get started?
Slanteyez: Listened to the whole sample pack a few times. Instead of looking for a loop, I just selected a 10 (ish) second section of a part of the track which was mostly the horn solo with the odd bass note/ piano chord in the background. Dump that to the fruity slicer and bash the living piss out of the MPD pads until nice things happen.
How did you make use of the sample?
Slanteyez: Loaded the section I wanted to mess with into the slicer, transposed the pitch down a few notes and messed with the MPD till i came up with a good base melody to work the track around. Normally have a rough drum loop playing in the background to help keep things in time. Since im rather shit at playing any sort of musical instrument, ill go back and shift the slices around manually to keep them in the groove. From there i'll come up with a few variations of the pattern, generally looking for chord changes etc to keep things interesting, but still able to lead back to the original.
Now I'd add in synths to build things up a bit (pads/bass/stabs/whatever). Tune in one synth, figure out chord progressions that work with the sample cuts, add a bassline, and do all that kinda shit. Then i'll strip it back to come up with ideas for intro/outro, switchups, dropouts, fill ins… add these in where necessary.
How did you go about the drumwork?
Slanteyez: I got a whole lot of half ass producer drum kits laying around, normally i'll build a rough drumloop to work the melody round first to get an idea of the rythm, then do it up. In this case wanted some of that neck breaking, life threatening nosebleed swing in there, so cranked that up and laid down hi hats in a 6 bar sequencer, but still playing 4/4. Then added in another set of hi hats which were somewhat between the original ones. Layered up the snare with some late claps/clicks for effect and put the odd kick in there. Afterwards done a few tweaks on EQ and such to crispen things up in places
Are there any insteresting aspects of the track that you would like to share?
Slanteyez: As usual just went mad on the 3xosc and the WASP to get basically all the synth sounds in here. The intro was just a volume fade in + LP filter on master being dragged up + full wet reverb on master being turn off simultaneously. I wouldve made the track longer/ added some sort of vocals in, but due to time constraints just decided to run things in at just over a minute.
Check out Slanteyez' music on Soundcloud
And as a bonus, here's a video Slanteyez did with his crew "for some happy campfire raps" 🙂


Other beats worth checking out (a lot have been taken offline already):